Why Is VariDerm™ The #1 Choice for Varicose Veins?
Read this important information below to discover how VariDerm™ can eliminate your varicose vein suffering, once and for all.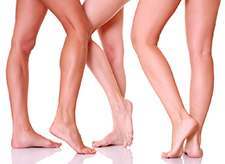 Variderm™ is known as the ultimate, 100% natural relief for treating varicose veins today. Thousands of our customers are thrilled how they have been able to improve the appearance of varicose veins, spider veins and to prevent future outbreaks of unsightly veins. In fact, they're so happy that they told us they'll never buy any of the 'cheap chemical-based alternatives' ever again. Here's why:
You see, most varicose vein supplements contain only a few key ingredients important for eliminating varicose veins. Which is why the 'chemical based alternatives' everyone buys in pharmacies might relieve your symptoms temporarily, but those ugly veins always come back. Isn't it time you had total relief that's 100% natural?
VariDerm™ helps to immediately improve varicose vein appearance and reduce stress, soreness and discomfort. Most supplements work on the symptoms of varicose veins but ignore the underlying problems that cause them. This will temporarily alleviate the pain, but will not permanently eliminate them. If it helps with the pain, people will use it, and if the vein swelling does not go away quickly, they'll use even more of it. It's good business, but poor medicine. In addition, surgical procedures or some prescription treatments can be expensive, painful or ineffective.
VariDerm™ is a breakthrough solution to improve the look and health of varicose and spider veins. Its powerful ingredients restore the health of your veins from the inside out. By helping to restore your body's healthy blood flow, VariDerm™ effectively nourishes the venous tissues and renews the strength of your varicose veins. VariCream™ is an effective nourishing cream, that works synergistically with VariDerm™ that when applied externally to the inflamed or swollen vein, soothes and reduces the inflammation to improve the appearance of the vein and re-nourish the skin.
Most alternatives have less than top-notch purity, and are packaged in an improper dose. Only VariDerm™ has it all. VariDerm™ was developed to adhere to the strictest quality standards and contain more bio-availability and effective ingredients than any other product, hands down. Which is why people are calling it the 'Ultimate Varicose Vein Treatment'.
VariDerm™ and VariCream™ proprietary formula's utilize extensively researched ingredients that are at the top of their respective health goals in terms of quality standards, scientific research, and purity. We recommend comparing the ingredients in with the competition. We are confident that you will not find a better supplement for varicose veins on the market.
VariDerm™ Follows the Highest Quality Standards

VariDerm™ and VariCream™ contains clinically tested ingredients that meet the strength and purity guidelines of the USP/NF (United States Pharmacopeia–National Formulary). Variderm™ is manufactured in the United States in an FDA registered laboratory that exceeds industry standards. Our manufacturing facility is GMP-certified and abides by the strictest FDA recommendations.
VariDerm™ is the Best Varicose Vein Supplement on the Market
Improve Appearance of Varicose & Spider Veins
Smooth skin damage & boost powerful healing properties.
Reduce Swelling
Shrink blood vessels & restore the health of the venous system
Optimize Circulatory & Cardiovascular Health
Effectively improve blood flow & circulation
Maintain Normal Vein Function
Repair existing damage & prevent further deterioration of vein health
Strengthen & Support Blood Vessels
Boost Vitamin & Mineral Deficiencies
100% Risk-Free Results
Feel confident & secure with our 100% money back guarantee
Variderm™ Gets to the Root of the Problem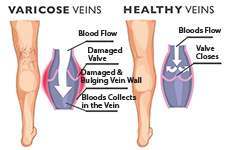 VariDerm™ and VariCream™is a double response proprietary solution, attacking the problem from multiple angles. When a capsule is taken, the powerful ingredients travel throughout your bloodstream working on the problem internally. VariDerm™ supports healthy vein tissue formation and function while helping to increase the blood flow inside your veins. VariDerm™ is fast and effective implementing only the safest all natural ingredients with no known side effects.
Do you want to get rid of your unsightly, uncomfortable, and over-enlarged blue veins? Do you want to be able to show off your legs again? VariDerm™ is a painless, risk free alternative to surgery and injections. Its unique proprietary blend of ingredients was formulated to target varicose and spider veins without any unwanted side effects.
If you try just one thing for your varicose veins, this is it. And with a 100% money back guarantee you have nothing to lose except your unsightly varicose and spider veins.
Variderm™ is Recommended by Doctors and Medical Scientists:
What Do Variderm™'s Customers Have to Say?
All testimonials reflect the range of typical results that our customers experience.
Comment by: Carrie W.
I tried every medication out there for getting rid of my ugly varicose veins. I hated them with a passion. They affected every aspect of my life from the clothes I wore (no bikinis - ever!!!!) to the job I did (standing for too long was a no no). Some were OK, others useless. A friend recommended Variderm™, upon further research, I discovered that all the ingredients in Variderm™ made so much sense, so I bought a 3 month supply. After a week, I felt the difference (dare I say it, lighter, my legs didn't feel so 'heavy'). After a month, I found that the veins were actually fading. Needless to say, I bought a years supply. This is good stuff and it works. I think by next summer my bikini may well be coming out of the closet. I feel so good. Finally, a supplement that does what it promises. And it's all NATURAL!!!!
Comment by: Georgina R.
I have always had bad veins for as long as I can remember. The fact that all the females in my family also suffer with them makes me believe that they are genetic! Lucky Me! I have always worked on my feet so it is of no surprise that they had developed into some real nasty looking varicose veins. They started to affect my confidence so badly that my boyfriend was so concerned about me that he started looking on the net to see what could be done. He found the solution - Variderm™. I also made the commitment to give up caffeine, alcohol and changed to a very healthy diet. 6 months later - it is a different story. Confidence back, veins reduced in appearance and size.....no longer do they dictate how I feel about myself, what I wear and what I do. They are still present, and I think that they always will be, but nowhere near as bad as they were. The improvement has been so significant that all the females in my family have also ordered VariDerm™. It is truly an amazing supplement. Thanks for giving me my life back! Five Stars!
Comment by: Jane K.
This supplement has drastically changed the appearance of my varicose veins and faded my spider veins to the point that they have almost disappeared. It has taken around 4 months to get to this point but worth every dime and all the commitment of using everyday - I use the cream twice a day (morning and evening). and I take the supplement just as they suggest. The capsules are easy to take and I have had no side effects. Thank you!!
Comment by: Donnatella F.
Variderm™ actually works. I have tried many many many supplements over the years, with little to no effect, as far as prevention goes. This combined formula, has cut the number of newly formed varicose veins to almost zero. It also has reduced the bulging ugly veins that used to be there. To me it's such a relief, finally a supplement that helps. I highly recommend Variderm™ because it really does make a difference (after 2 or 3 weeks for me) that can be life changing.
Comment by: Brenda T.
This is truly amazing! It really works! It has faded my bad veins like nothing else ever. I think it is because I use both the cream and the capsules together. I know it is a little expensive but it is worth every dime. The ingredients are top quality and the formula contains everything that you need to get rid of your ugly veins. AMAZING STUFF!
Comment by: Pamela D.
I love the fact that it is all natural and that it works both outside and inside, getting to the root of the problem. I have not had any side effects and feel great taking this all natural solution - I'm in a win-win situation. I feel great and my varicose veins are almost a thing of the past. Thank you!
Comment by: Ron K.
I am one of the unlucky statistics, a guy who suffers with varicose veins. I have to say I was so embarrassed, to the point that I couldn't even visit my doctor. So I searched for a solution online. I found VariDerm™ and didn't hesitate to order a 6-months supply once I understood what ingredients it contained and why - they all made so much sense. I have made a few other changes also, I cut out caffeine, alcohol and sugar. Plus, I also exercise three times a week. But, in the past I have done all of this, but found no real difference, so I attribute my significant change to Variderm™. This is good stuff.
Comment by: Mandy C.
I would like to write a recommendation for VariDerm™ and VariCream™. I bought this after years of suffering the embarrassment of varicose veins. They were so painful especially after my shift at work that when I would come home my legs would be throbbing. VariDerm™ worked so quickly and effectively - I am telling everyone about it - it is great stuff. This is the best product on the market!!
Comment by: John G.
This has all the very best ingredients for preventing bad vascular health and soothing varicose veins. As a male varicose vein sufferer, I was over the moon to find VariDerm™ and benefit from the amazing things it can do to get rid of varicose veins. It has made such a difference to me, I am no longer embarrassed about my body. One pill, easy to take that does it all! Top product!!.