Why Choose VariDerm™ to Eliminate Varicose Veins?
And How Can It Prevent Further Outbreaks?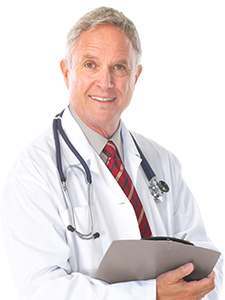 Imagine your legs smoother, healthier, and more attractive. How would you feel if you didn't have to worry about bloated varicose veins and unsightly spider veins?

VariDerm™ and VariCream™ can help you overcome the discomfort, health risks and engorged appearance of varicose veins. In most cases, people taking VariDerm™ and using VariCream™ experience a visible change within just a couple weeks.
VariDerm™ and VariCream™, along with a healthy lifestyle, are guaranteed to treat varicose and spider veins providing optimal vascular health! By working with the body naturally, you can see fast, long term results with zero negative side effects, or your money back!
VariDerm™ and VariCream™ is both doctor formulated and endorsed. VariDerm™ and VariCream™ is an innovative, dual-action formula that works like no other. Most other varicose vein remedies focus only on one aspect. Due to our firm understanding of varicose veins, we have been able to create a product that targets the root of the problem plus effectively manages symptoms, working both internally and externally. VariDerm™ is uniquely formulated to target the causes of varicose veins, as well as reduce severity, duration and pain of acute symptoms as well as aid prevention.
Whether your varicose veins are an ongoing problem, or something you've just started suffering with, VariDerm™ and VariCream™ can help get you the results you are looking for. VariDerm™ and VariCream™ are healthy lifestyle choice for people who are dedicated to managing their symptoms and treating their varicose veins.

VariDerm™ and VariCream™ is produced in the United States in a FDA registered laboratory that exceeds industry standards. Our manufacturing facility is GMP certified and abides by the highest FDA guidelines. Each ingredient was carefully selected based on clinical data supporting its effectiveness.
Why is VariDerm™ the #1 Varicose Vein Supplement?
VariDerm™ and VariCream™ are a revolutionary unique product, specially formulated to help varicose vein sufferers reduce the appearance of varicose and spider veins as well as aid prevention from future outbreaks.
VariDerm™ and VariCream™ are the only product to provide a total care solution to address optimal vascular health both internally and externally, providing both a supplement (VariDerm™) and an external cream (VariCream™).
VariDerm™ and VariCream™ are doctor-formulated and recommended - each ingredient was hand-picked, based on clinical data and scientific studies.
VariDerm™ and VariCream™ contains clinically tested ingredients that conform to the strength & purity recommendations of the US Pharmacopeia–National Formulary.
VariDerm™ and VariCream™ are manufactured in an FDA registered, GMP certified laboratory that meets and exceeds the strictest manufacturing guidelines.
VariDerm™ & VariCream™ Effective For Treating Varicose Veins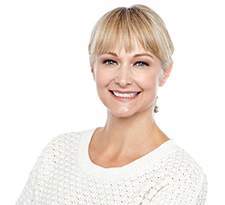 Are you one of the many people searching for a natural solution to help you get rid of varicose and spider veins and ensure they do not return? These days, more and more people are turning to a natural solution over prescription drugs. Prescription drugs can lead to unwanted health risks, adverse side effects and in some cases aggravate the symptoms even further.
VariDerm™ and VariCream™ provides crucial relief to help your body fight varicose and spider veins. The key ingredients in VariDerm™ and VariCream™ have been found, along with a healthy diet and an increase in exercise, to help support your fight to get rid of varicose veins, reduce the severity and duration of the symptoms as well as aid prevention from future occurrences.
VariDerm™ Works From the Inside Out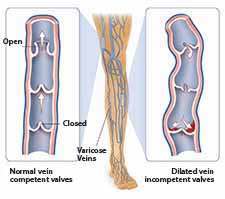 VariDerm™ stands above other products on the market, effectively relieving the problem from the inside out. Most varicose vein supplements address only the symptoms, not the underlying cause. If it temporarily helps with the symptoms, people will use it, but if their symptoms begin to reappear, they'll use even more of it. It's good for the company, but bad for the consumer. This is especially problematic, as many varicose vein supplements can actually be harmful when used excessively.
VariDerm™ was specifically formulated to deliver crucial nutrients at a molecular level, supporting healthy cellular regeneration and function to varicose veins!
VariDerm's™ key ingredients have been scientifically recognized for their restorative vein health benefits. The proprietary blend of vitamins, minerals, and herbs is what makes VariDerm™ so effective. The ingredients in VariDerm™ have been hand selected for their effectiveness and regenerative properties!
VariDerm™ Impacts the Cell Tissues Internally
VariDerm's™ double response proprietary solution attacks the problem from multiple angles. When a capsule is taken, the powerful ingredients travel through your blood stream working on the problem internally. VariDerm™ supports healthy vein tissue formation and vein function while helping to increase the blood flow inside your veins. The ingredients are active day and night, giving your body the materials it needs to optimize vascular health. Why deal with ineffective products and old-fashioned nostrums, when VariDerm's™ ingredients can guarantee the results you want
If you are going to do just one thing to treat your varicose and spider veins, this is it! And with a 100% money back guarantee you have nothing to lose!
Risk Free Guarantee / Discreet Shipping / Great Customer Service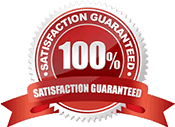 100% Money Back Guarantee
60 Day 100% Money Back Guarantee .
Discreet Packaging
We understand your need for privacy!
Same-Day Shipping
Ships out the same day as ordered (express delivery also available)
Excellent Customer Service
Quality and caring customer service professionals